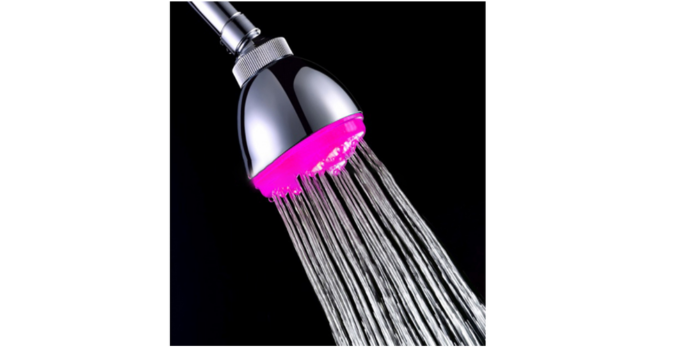 Showering after a busy day can be very relaxing to your muscles and general body. But how you do it and the environment you take a shower from will greatly influence your experience. That is why you need to invest in a led shower head. These shower heads are available at Alibaba, and you don't have to pay a lot to own them. The stylish LED shower head allows you to enjoy the sensations of a shower. It has several benefits to both your touch and sight senses. The benefits ensure you have the most fabulous time in the bathroom.
Here are the benefits of a stylish LED shower head
You will never regret the idea of owning a stylish LED shower head. If you love modern bathroom trends, this shower should be on your priority list. Let us look at the advantages that you expect upon purchase.
Aesthetically appealing and convenient
Many individuals find colored showers beneficial, especially from an aesthetic perspective. The LED shower heads ensure that you can select whatever color you want. For instance, if you like green, your shower water can reflect the green color. Your bathroom will also reflect that color. The appealing aesthetic impacts can be very relaxing to one. Another best thing about the LED shower head is its convenience. If you do not feel like having the playful colors, you can always remove the LED. The shower head will remain in place after you remove the LED.
Makes showers fun
LED shower heads play an essential role in making your showers enjoyable. Parents who face difficulties convincing their kids to bathe can use the shower head's playful lights as an attraction. The lights are bound to attract your child's curiosity. Thus, shower time will be an incredible time and something that they will always want.
Has a sensor
The LED shower head comes with a sensor. The sensor indicates when the water is too hot for you without touching it. Thus, it ensures that you or your loved one will not burn. The shower head also changes color based on the current water temperature. The sensor in the shower head makes it perfect for kids, teenagers, and even grownups. Some people have the misconception that LED shower heads are not safe. They believe that water and electricity are not a good combination. However, manufacturers design the LED shower heads in a way that wires don't collide with water. The power cancels out the chances of you getting an electric shock.
Encourages a positive mood
The LED shower head can tremendously improve your showering experience. It does not matter whether you take it in the morning or evening; it can ensure you have a positive mood. Sometimes the colors can be just amusing. It can also create a romantic atmosphere.
Conclusion
A stylish LED shower head ensures that you have an aesthetically appealing and relaxing shower. Despite the misconception by some people, the shower head is safe for use. That means you will not suffer any electric shock after using it.